GamerConnect Mumbai:
Gamer Connect is one of the largest gaming platforms in India and they are connecting as much as gamers in India through their events hosted in various cities across the country. Their next event is in Mumbai. Mumbai Gamer Connect event is going to be hosted at CIDCO Exhibition Centre, Swami Pranabananda Marg Sector 30A, VashiNavi Mumbai on Saturday Oct. 19, 2019 from 10:00 in morning to 6:00 in evening and entry is free of cost means you don't have to pay a single penny to enjoy the event all you have to do is just to register for the Event from GamerConnect's website (https://gamerconnect.in/events/gamerconnect-mumbai/) and go to event location on time. You can register on the spot from 9:30 to 11:00 in the morning
You can enjoy the epic celebration of gaming with lots of Esports, Workshops, PC Moding and lots more. Experience the top level of gaming on the best gaming hardware from various gaming brands like NVIDIA, Dell, Intel, ZOTAC Gaming, Western Digital, Cooler Master and Corsair. Compete in many esports tournaments such as Counter Strike: Global Offensive (CS:GO), FIFA 20, Mortal Kombat 11 (MK11) with PUBG Lite Experience Zone, Rainbow Six Seige Experience Zone and Mobile Experience Zone. Experience VR Games like Beat Saber and Doom VFR at their VR Stations.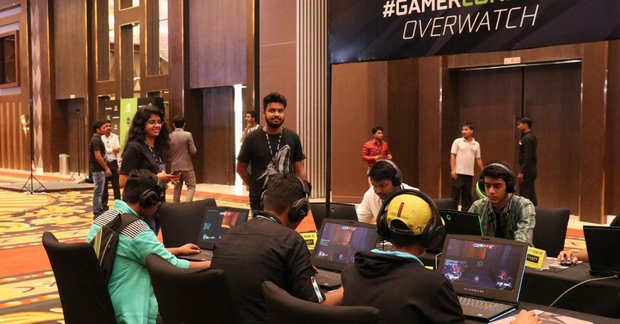 Except gaming you can also enjoy the fun of PC Mods, in Event Quiz and lots more also you can meet one of the India's Most Popular Gamers and Streamers in India like
AnkitPanth (V3nom) who is captain of Team Brutality and one and only Indian Red Bull Athelete who is a gamer.
RakaZone Gaming
HydraFlick
Apollonia
SG Dev
Supermad
Werewolf Gaming
Nerd Gaming
SrTen
Yuna Gaming
Meow 16K
TheMadBros
StevezDad
Robo (Robo49)
RatulSathish (RatZ)
You can experience AAA RTX Titles Metro Exodus, Control, Battlefield V.
You can also enjoy triple monitor setup for racing games like Project Cars 2 with Racing Chair and Steering Wheel which makes you feel like you are driving.
List of all games that you can play at GamerConnect's Mumbai Event are as follows
Battlefield V
Mortal Kombat 11
Counter Strike : Global Offensive (CS:GO)
Rainbow Six Siege
PUBG Lite
PUBG
Beat Saber
Doom VFR
Project Cars 2
Froza Horizon
WWE 2K19
FIFA 20
Witcher
And lots more since list of all games is not announced publically.
Don't miss this chance if you live in Mumbai or near to Mumbai.