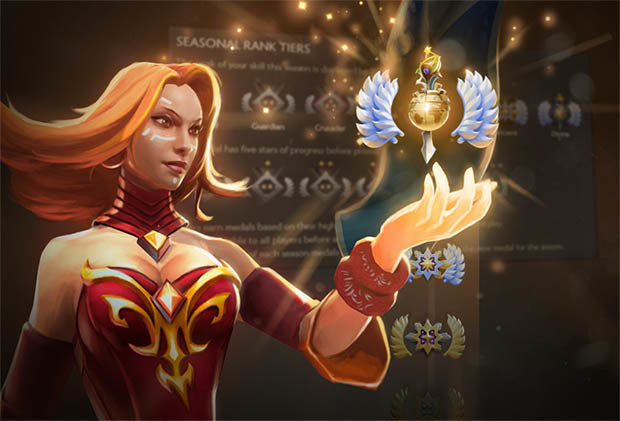 MMR into Seasonal Ranked Medals :
Matchmaking ratings is a process of grouping the players into opposing teams.  MMR increases, and decreases when you win or lose games in ranked matches mostly its 25 MMR. Valve has officially started the seasonal ranked ladder. Many players have no idea how the medal system works. I don't know why there is so much secrecy about this medal system.
It says that the new MMR has been started to fulfill the balance of teams, by minimizing the skill between the least and most skilled players. So every match you will be matching against players with a similar level of skills. Let us hope it does Justice for the MMR we lost. Valve has the decency of letting players keep their original MMR by going to Profile – Stats.
Moving on to seasonal ratings over a period of 6 months you will calibrate a new medal depending on how you win or lose games. We hated valve for killing our numerical MMR but loved the way valve has implemented the medals system by being more creative. There are Eight Medals now, Immortal is the new medal which is implemented recently, each medal you have 5 stars to collect, once you achieve those 5 stars then you are upgraded to the next medal.
One good thing we love about this medal system is once you reach a medal you cannot be demoted for that particular season till you calibrate again. The solo matches are more effective in reaching the medals, whereas the party doesn't have much impact. Unranked and casual matches don't affect the medal system.
When implemented with the MMR the seasonal medals should look like the below figures (Rough Estimations). Once you reach Ancient medal, the solo ranked will only affect the medal progress. You can gain ancient medal playing party MMR.
The Percentile which is displayed will determine the skill level of the player.
Skill level is based on how good you are in last hitting, Farming, Ganking, Use of items, Build and many factors hich can determine a game.
Last update on 5th August 2019
Herald1
0 MMR
Skill Level: 0.1
Herald2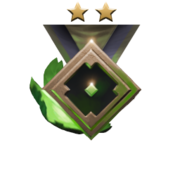 120 MMR
Skill Level: 0.2
Herald3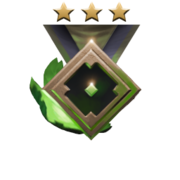 240 MMR
Skill Level: 0.10
Herald4
510 MMR
Skill Level: 0.38
Herald5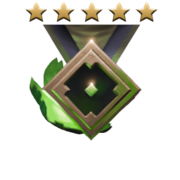 480 MMR
Skill Level: 1.07
Herald6
600 MMR
Skill Level: 2.13
Herald7
720 MMR
Skill Level: 3.51
Guardian1
840 MMR
Skill Level: 5.15
Guardian2
960 MMR
Skill Level: 6.95
Guardian3
1080 MMR
Skill Level: 8.94
Guardian4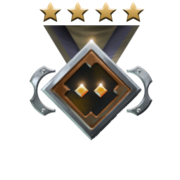 1200 MMR
Skill Level: 11.07
Guardian5
1320 MMR
Skill Level: 13.38
Guardian 6
1440 MMR
Skill Level: 15.77
Guardian7

1560 MMR
Skill Level: 18.25
Crusader1
1680 MMR
Skill Level: 20.91
Crusader2
1800 MMR
Skill Level: 23.66
Crusader3
1920 MMR
Skill Level: 26.54
Crusader4
2040 MMR
Skill Level: 29.49
Crusader5
2160 MMR
Skill Level: 32.55
Crusader 6
2280 MMR
Skill Level: 35.65
Crusader 7
2400 MMR
Skill Level: 38.78
Archon1
2520 MMR
Skill Level: 42.11
Archon2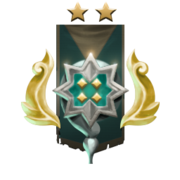 2640 MMR
Skill Level: 45.46
Archon3
2720 MMR
Skill Level: 48.87
Archon4
2880 MMR
Skill Level: 52.26
Archon5
3000 MMR
Skill Level: 55.65
Archon 6
3120 MMR
Skill Level: 58.98
Archon 7
3240 MMR
Skill Level: 62.22
Legend1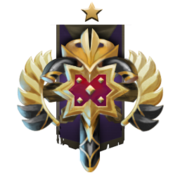 3360 MMR
Skill Level: 65.60
Legend2
3480 MMR
Skill Level: 68.86
Legend3
3600 MMR
Skill Level: 72.03
Legend4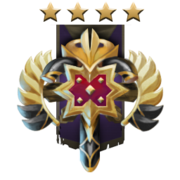 3720 MMR
Skill Level: 75.05
Legend5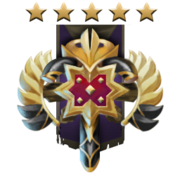 3840 MMR
Skill Level: 77.91
Legend 6

3960 MMR
Skill Level: 80.53
Legend 7

4080 MMR
Skill Level: 82.92
Ancient1
4200 MMR
Skill Level: 85.30
Ancient2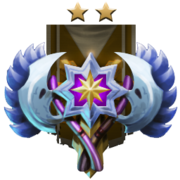 4320 MMR
Skill Level: 87.42
Ancient3
4440 MMR
Skill Level: 89.31
Ancient4
4560 MMR
Skill Level: 90.95
Ancient5
4680 MMR
Skill Level: 92.39
Ancient 6
4800 MMR
Skill Level: 93.60
Ancient 7

4920 MMR
Skill Level: 97.32
Divine1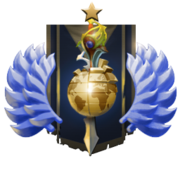 5040 MMR
Skill Level: 97.81
Divine2
5160 MMR
Skill Level: 98.20
Divine3
5280 MMR
Skill Level: 98.54
Divine4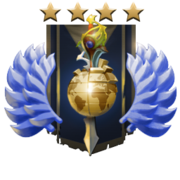 5400 MMR
Skill Level: 98.81
Divine5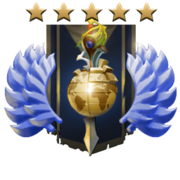 5520 MMR
Skill Level: 99.02
Divine 6
5640 MMR
Skill Level: 99.20
Divine 7

5760 MMR
Skill Level: 99.34
Immortal1
Placed
Skill Level: 100
Immortal2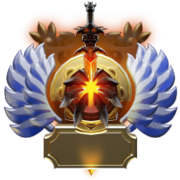 Top 1000
Immortal3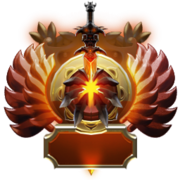 Top 100
Immortal4
Top 10
Immortal5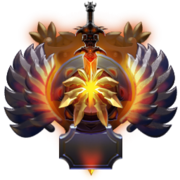 Top 1