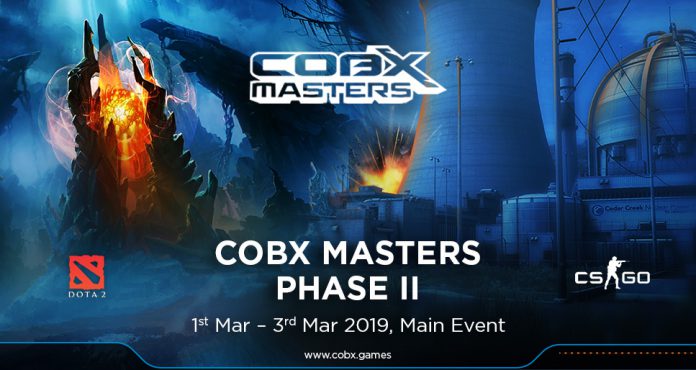 COBX Indian Esports Championship 2018 :
27th December 2018
Cobx Gaming has announced the 2nd phase of Cobx Masters 2018 Phase 2. This event is the largest International Esports Tournament with a massive Prize Pool of USD 2,00,000. The prize pool has increased since its announcement earlier this year. The total prize pool will be split between the 2 games Dota2 and Counterstrike - Global Offensive. The event is expected to be held on 1st March 2019. The structure of the tournament and other details will be revealed in a later date.
Phase One Completed
xpected Date: Phase 1 April To June 2018
Prize Pool: USD 2,00,000
Games : Dota2 & Csgo
COBX masters are the first of its kind esports event to be held in India. This year the tournaments prize pool has a huge prize pool of INR 1 Crore. The two games to be featured are Dota2 and Csgo.The founder of COBX Rajdip Gupta said that cobx's aim is to attract the maximum number of Pro Teams India to the event.
The tournament will have 2 phases. The first phase will cover 10 cities in India. Online qualifiers will be held for each of the city which will be followed by a final stage, which will be conducted in a gaming cafe in the respective city. The final stage will be top 4 teams competing to represent their respective cities in the tournament.
Cities :
Mumbai, Delhi, Chennai, Kolkata, Pune, Bengaluru, Hyderabad, Ahmedabad, Jaipur and Kohima.
Official Website : http://cobx.games/
Checkout Esl India : Esl India 2018
June 10 2018.
The Cobx Indian Esports Championship Finale was held in Mumbai, India. The final Winners were Team Signify and 2Ezgaming against Embrace Gaming and Entity Gaming.