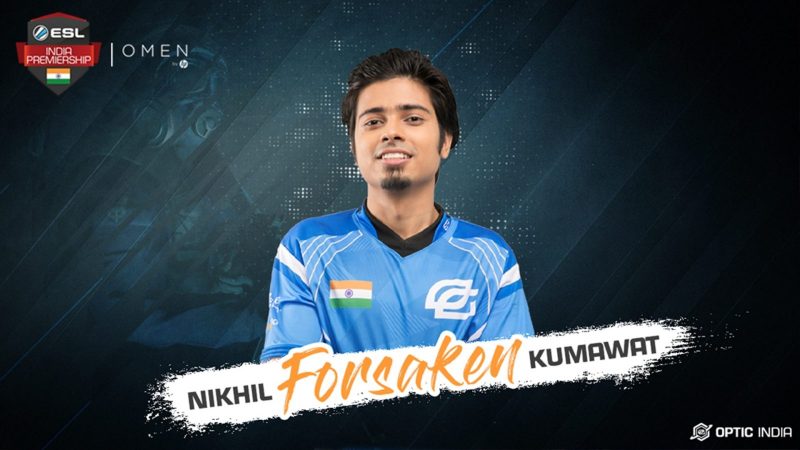 Forsaken who was a part of Optic India has been banned from Esports for 5 years. When Forsaken was caught cheating in the Zowie Extremesland 2018 Tournament. Esl India also found out that he had been cheating in their Fall season as Optic India has won the event. Esl India has informed ESIC (The Esports Integrity Coalition) the main body which governs all of Esports.
Before the Ban, ESIC has allotted a time slot of 48 hrs for Forsaken to Plead guilty and accept a Proposed Sanction or defend himself. But there is no response from Forsaken.
Integrity Commissioner, Ian Smith, said, "It is always desperately sad when something like this happens in esports, but this case is particularly disappointing as we have previously shown compassion and consideration for Kumawat in our prior dealings with him. Additionally, he has caused great damage to Indian CS:GO and esports and devalued an excellent competition. There is no place in esports for cheats like Kumawat and, at a personal level, I hope we never see him back in CS:GO or any other game again."
All Over the Esports world Forsaken has been the talk of the town. Many Pro players and fans are outraged by the stupidity and unprofessional way of forsaken using a Cheat in a LAN event. This has a serious setback to the Indian Csgo scene. There are many good players in India who badly need this chance for playing in an International event. It is very sad to see an Ungrateful player who plans to cheat on a LAN event. The other players in Optic India are said to Be Unaware of this activity. We are not sure how much its True. Optic India has yet to release an Official Statement on why they dropped the Entire Squad. This is very bad for Indian Esports and for the fans.
Hey, Forsaken See what you have done :