Best Game Trailers of E3 2019 Conference: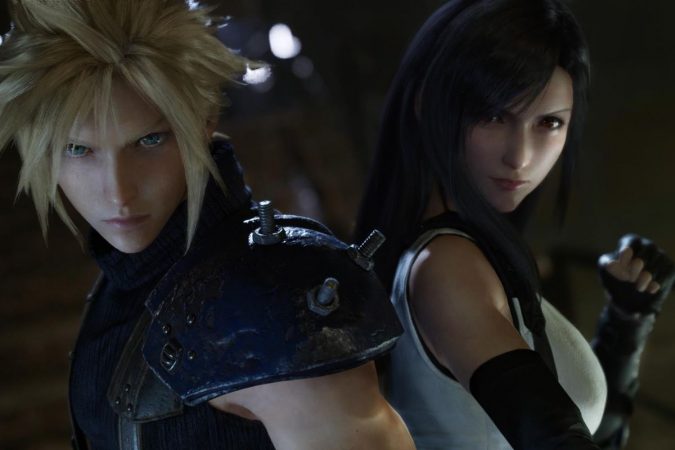 E3 2019 Conference is going on in Los Angeles. The biggest gaming conference of the year features Game trailer and reveals new games which are going to released. Many big gaming companies attend this conference to reveal information about their new games. The list below contains the best of the games which have been revealed.
Marvel Avengers:
Release Date: May 15 th, 2020
Platforms: PlayStation 4, Xbox One, Microsoft Windows
Square Enix has released a trailer of Marvel Avengers game. But don expect Robert Downey Jr as The Iron man because the characters to the game are custom made. The game has come amazing Cinematic storytelling which features Single player and Co-op mode as well. Heroes like Iron Man, Captain America, Black Widow, Thor, and Hulk will be playable as more characters are expected to come after the release.
Final Fantasy 7 Remake:
Release Date: March 3rd, 2020
Platforms: PS4
The Long awaited remake is true and we will have a remake of this game on March 3rd, 2020. though it focuses on Real-time combat it will also feature Tactical mode. This is a action role-playing game which is worth the wait.
Tom Clancy's Elite Squad:
Release Date: TBD
Platforms: Mobile
Every gaming industry is so interested to get into the Mobile gaming industry. Elite Squad is the Ubisoft version. It will feature characters from Ghost Recon, Rainbow Six and Splinter Cell. It will be 5 VS 5 game mode and Guild vs Guild modes. It will also feature a campaign mode. The game is said to be a Mobile Role playing game with real-time action where you can upgrade your Weapons, Characters, and Gear. Although it received heavy criticism from gamers around the world who were expecting a base game from the franchise. We should wait to see what this game has to offer.
Outriders:
Release Date: Summer 2020
Platforms: PC, PS4 and Xbox One
Who would not want a 1 to 3 player Co-Op game where you can explore an Alien World. There is little Information available regarding this game. But The Developer  People Can Fly describe the game as their "most ambitious shooter to date," . No Official Release date is announced we will have to wait for more information about this interesting game.
Star Wars Jedi: Fallen Order
Release Date: November 15th,2019
Platforms:  PC, PS4, Xbox One

Finally, we saw a star wars game which is absolutely perfected. The gameplay was also revealed and it looks awesome this game. The gameplay featured the event where The Sith Lord executes Order 66. The gameplay looks interesting and the graphics are absolutely gorgeous. It will be interesting to see how this game performs after its release.
CyberPunk 2077:
Release Date: April 16th,2020
Platforms: PC, PS4 Xbox One
Keanu Reeves coming to its trailer release we should imagine the Hype the game got in its trailer release. This is game is seven years in the making,  CD Projekt RED  said that this game will be bigger than The Witcher 3 Wild Hunt. It is an Open world action-adventure game which promises to be an amazing game. A gameplay video was also revealed.
Borderlands 3:
Release Date: September 13th,2019
Platforms: PC, PS4
One of the  Most anticipated games of the year. This game is set to be released on September 13th, 2019. The game trailer reveals new 4 Vault Hunters and the villainous Calypso twins. the story will be much understandable to you if you have already played Borderlands 2 DLC. This game will be the fourth main entry to the franchise.
Wasteland 3 :
Release Date: TBA
Platforms: PC, Xbox One
A return after a decade of waiting. This role-playing tactical combat game will make its return but the date is not released yet. The trailer looks good and we hope the game contains the demanding turn-based combat.
Age Of Wonders: Planetfall:
Release Date: August 6th, 2019
Platforms: PC, PS4, Xbox One
A Turn Based Strategy game which looks good. Conquering an alien planet filled with wildlife and enemies like giant alien Mechs, or cyborg zombies must be fun.
Watch Dogs Legion:
Release Date:  March 6, 2020
Platforms: PS4, Xbox One, PC
No, it's not Watch Dogs 3 but it is something better. this game is set in Future London where you can recruit 20 agents from a pool of everyone living in this imaginative London. Recruit them and become a Resistance movement against an Ineffective government. This game also had a gameplay Walkthrough in the conference.
Ghost Recon BreakPoint:
Release Date: October 4, 2019
Platforms: PC, PS4, Xbox One
The biggest reveal from Ubisoft for this conference was Ghost Recon Breaking point. the game is all about the open world and the team. There is also a gameplay trailer available. Beta for this game will begin on September 5 as the game is set to be released on October 4th, 2019.
Wolfenstein Young Blood:
Release Date: July 26th, 2019
Platforms: PC, PS4, Nintendo Switch, Xbox One
Wolfenstein recent games have lived up to their predecessor. Bethesda released a new trailer for Youngblood in the conference. So the story goes like BJ Blazkowics is missing in occupied France and his twin daughters are ready to free their father. This game looks promising in every way possible.
Doom Eternal:
Release Date: November 22, 2019
Platforms:  PC, PS4, Xbox One
Doom 2016 was a great game and it was highly recommended by critics and gamers all over the world. Bethesda has finally given a release date for this game which will be on November 22, 2019. Can't wait to rip and tear demons.
Age of Empires: Definitive Version
Release Date: Fall 2019
Platforms: PC
An amazing game till now. If you are new to the game you will get a visually improved and improved gameplay of the original game. You will also be able to play the new "The last of Khans: and three new campaigns. The game will also feature 35 Civilizations for the player to play. A new trailer has been released in the Conference.
Gears:
Release Date: September 6th,2019
Platforms: Pc, Xbox One
Xbox has promised the gamers that Gears 5 will have the deepest campaigns ever. It will also feature 5 Thrilling modes. The game got its new trailer called The New Escape and it looks very promising. Not long to wait for this game as it is set to released on September 6th 2019.