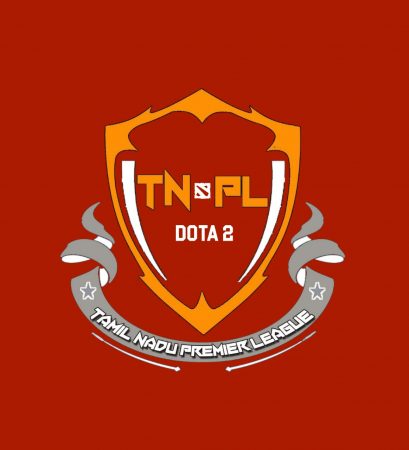 Dota2 Tamilnadu Premier League :
Tournament Completed
South India Dota2 Players Rejoice. Dota2 Tamilnadu Premier League is an Initiative started by the gaming Community from Tamilnadu, India. The League's Founder is Sudalai C aka "Grace Jesus". An Avid Csgo Player who wanted to promote events in Esports. Accompanied by his friends and Co-Ordinators, Sudarshan S Aka " Senjinn", Pragdeeshwaran aka "Chopper", Rohith AKA "Time" and Asif AKA "Nate" the Initiative was born.
Sudarshan a Co-Ordinator of the event said " There are so many talented Players from Tamilnadu. The Primary goal of Dota2 TNPL is to give proper exposure for Tamilnadu Players into the Esports Arena. Although there are so many players from Tamilnadu participating in other Teams, Players from our community coming out of their shells is very low. The talent is there in the community but the hesitation to move forward is the huge issue here. This is an attempt to improve the influence of Esports and try to pave a path for them into Esports Arena. We would like to let the people know that this is an initiative by the community itself".
Reborngamers will be the Social Media Partner for the event.
The registrations for Dota 2 Tamil Nadu Premiere League is now open!
~ Registration Fee - - FREE
Your Team Must consist of at least 2 to 3 Players from Tamilnadu.
With the new patch hitting our Clients, we've decided to push the Tournament a bit further to give teams to get settled with the changes.
1. Registration of the Tournament is extended till December 7th.
The dates for the Phases have been fixed.
Phase 1 - Dec 10th - 14th - BO 1 Round Robin will take place between Top 2 qualify from each group.
Phase 2 - Dec 17th - 18th - BO 3 Semi-Finals. Each day 2 Teams will play 1 BO3 Series.
Phase 3 - Dec 19th - Finals BO5.
2. The registration fee has been revoked. [Free registration] We're solemnly trying to make use of this platform for the teams to practice and get better at the game. Hopefully this encourages more personalities to enroll.
3. Solo players can register here - http://bit.ly/d2tnplsolo
Once we get 5 individual players irrespective of roles, you'll be put into a team. You'll have to take effort to practice with the team and figure out the synergy and stuff. If you get a TI winning feeling, you can lock your roster for the League.
Team's Registration form - https://bit.ly/2JYKtgp