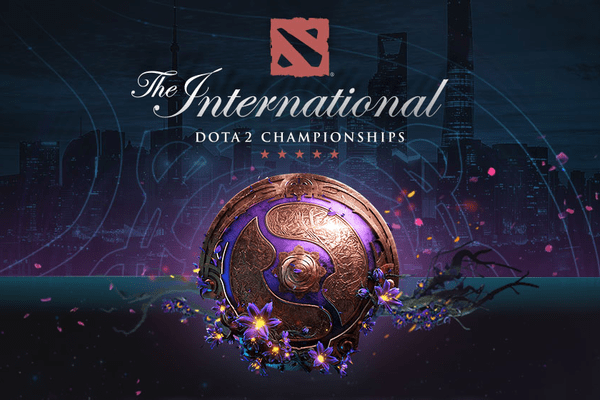 Dota2 The International 2019 Group Stages :
The biggest Event in Esports is all set to kick off. The group stages will commence from 15th August to 18th August 2019. This event will be the Ninth Annual edition of The International. This tournament will be help for the first time in Shanghai, China at the Mercedes benz Arena.
Total of 18 teams will fight it out to be The Champions of the world. 12 teams directly qualified through this year's Dota2 Pro circuit 2019. Check out the Rankings here Dota2 Pro Circuit Rankings 2019.
Six teams qualifed through the Regional qualifiers from Europe, North America, South America, SEA, China and CIS.
The group stages will feature two groups which will consist of 9 teams in a group.The top four  Teams in the group will advance to the Upper Bracket of the main event, The bottom team from each group will be eliminated and all other teams will be placed in the lower brackets.
The Initial Prize pool of $1,60,000 has been added by Valve. The crowd funded tournament reached a new Height as it has already reached $33,033,205 Us Dollars. The amin Event will start in August 20th 2019 and will end on August 25th 2019.
Group Stage has been completed:
The group stage between the teams has been completed. The teams competed fiercely against each other. There were some Improvements and disappointments in the grou stage.
Each Team played a total of Eight games as each group had Nine teams. Two games a series gave the teams to gain a victory and win some points in the table. Most top teams did well in the group stage.
Group A:
The biggest disappointments in group A must be  Mineski and Team Liquid. As they end up in 6th and 7th Position. This must be hard for the teams fans. PSG.LGD dominated GroupA with 5 wins and 3 draws as they top the points table. Closely followed by Team Secret.  The teams which will be eliminated from The International will be Chaos Esports Club. Amazing Performance by Alliance as they end up in 5th Position. Alliance won only 1 game and lost 1 but the drew all their Six other games. PSG.LGD, Team Secret, Newbee, TNC Predator all qualify for the Upper Bracketin the main event.
Group B:
OG dominated group B as they end up in the top in the Points table with Six Wins and and Two draws. Vici Gaming, Evil Genuises and Virtus Pro all qualify to the Upper Bracket of the Main Event. Ninjas in Pyjamas will be the team who is eliminated from The International. Virtus Pro was a Disappointment when they were placed in the 4th Position of the points table.