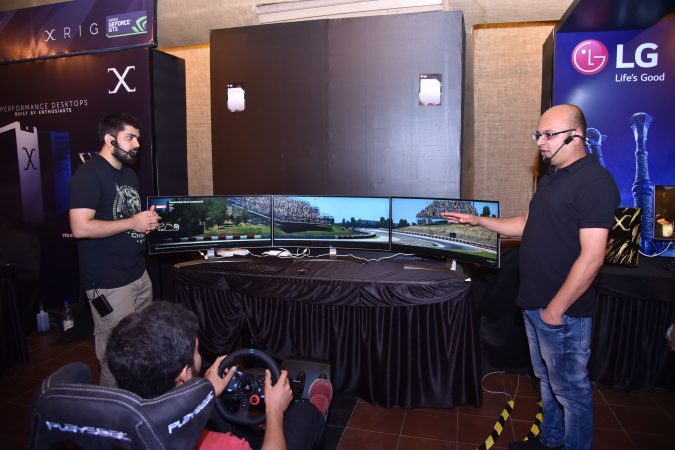 India's Largest Gaming Platform:
Hello Gamers, Today I am going to tell you about one of the largest gaming platforms in India and they are known as GammerConnect.In the past two years, they organized 14 events in all over India but this year they have a different idea they are going to host 20 Express events and 5 Big events.
Event Date: 
Its called  Gamer Connect Express
Gc Express Hyderabad -  7th April 2019
Gc Express Madurai - 13th April
Gc Express Ahmedabad - 21 st April
Gc Express Pune - 28th April
What you can do by going to Event??
As I mentioned above its a gaming event so you just need to visit the location check in there and play games all day long with the latest hardware like nVidia's RTX GPU's and lots more also you can meet their Streamers too Like Robo49, Xyaa, Ankit'V3NOM'Pant from team Brutality.
Also can Enjoy and participate in lots of activities like PC Moding Showcase, Giveaways and a lot more. You can also check out products from Various Brands like Alienware, Dell, LG, Nvidia GeForce, Western Digital, Corsair, ZOTAC, etc.
I visited one of the Events and I Recommend you to must go to one of their events.
We will post every time for their Events so Check this page regularly.
To know more info about them or their Events you can Visit their Website
https://gamerconnect.in/
Article By: Akshat Chourasiya
"Akshat, A Passionate and Enthusiastic PC Gamer and Builder who loves Playing Multiplayer Fighting Games and Online Battleroyale Games also love to build PCs. He is a Tech Gig guy usually knows about everything in Gaming Industry especially in Hardware. Very Possessive towards his goals and Games. He is one of them who wants to set up the World's Biggest Community in India and want a great and permanent career in Gaming"