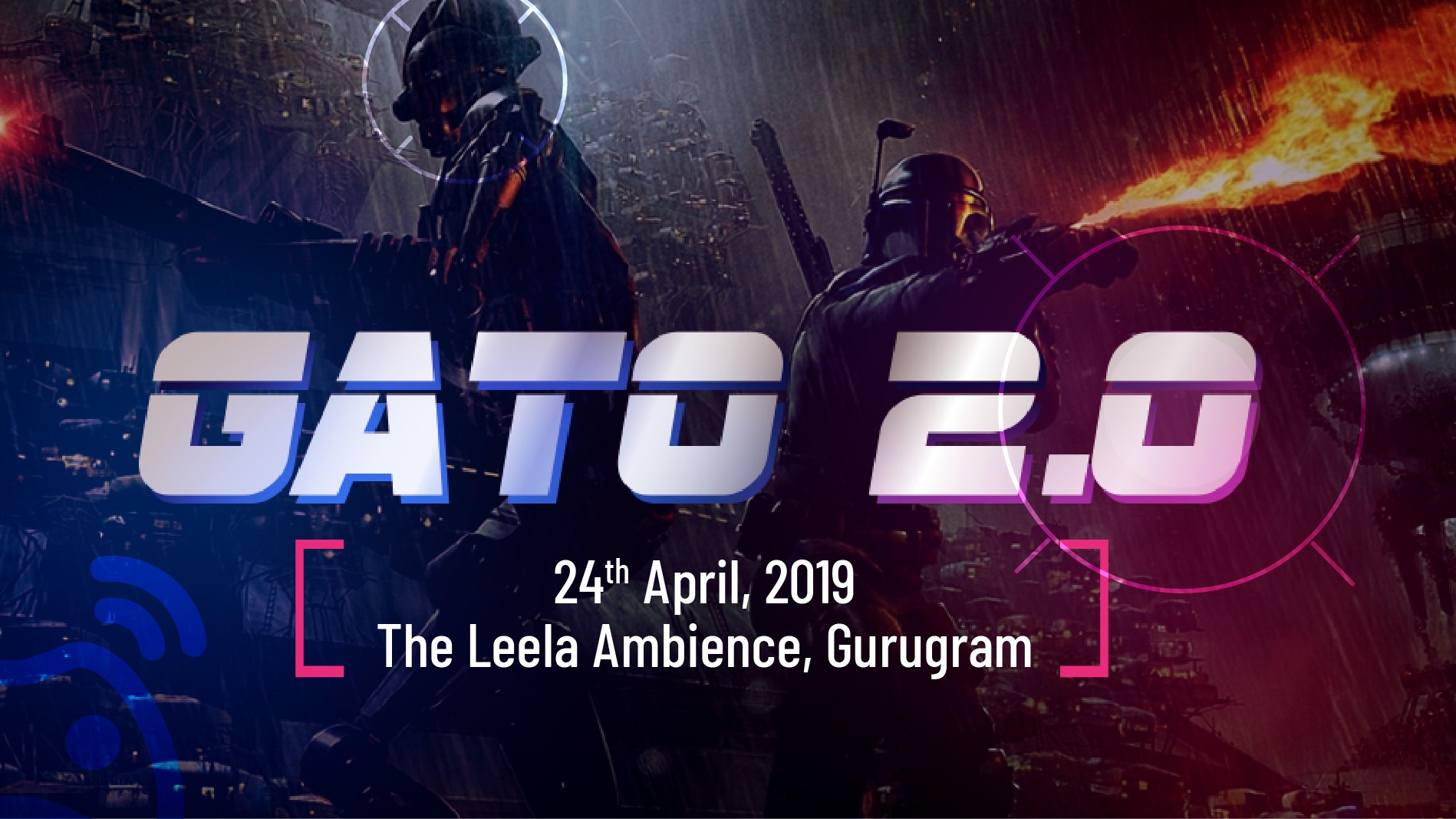 GATO 2.0:
"GATO 2.0 - Gaming for Tomorrow" is the second Edition of Gaming Summit and Expo in India which is Organised by the Internet and Mobile Association of India ( IAMAI). The Event will be held in 24th April 2019 Gurugram, India.
Their Mantra "Besides striving to promote skill-based gaming in India, we also strive to create a platform through events for augmenting business development for the industry. The Gaming conference is meant to evangelise and also promote the sector as one of the pillars for driving the Digital India dream, which has the potential to generate revenue and employment generation for the country. "The conference also features a lot of Leading Esports Individuals giving a speech on the current Esports Scene in India.
Some of the Stalwarts from the industry to attend the conference and chart a road ahead for this budding industry are -
Lokesh Suji Director - Esports Federation of India
Akshat Rathee MD, NODWIN GAMING
Amin Rozani MD, THE SPARTAN POKER
Amit Goyal CO-FOUNDER, SUPERSIKE GAMES
Anurag Khurana HEAD - ESPORTS, RELIANCE JIO
Apala Chavan PRESIDENT, HUMAN FACTORS INTERNATIONAL
Arijit Bhattacharyya FOUNDER & CEO, VIRTUALINFOCOM
Arpit Jain CO-FOUNDER & CEO, GREEDYGAME
Ashish Gupta GM - LEAD GAMES ECOSYSTEM, RELIANCE JIO
Gaurav Agarwal CO-FOUNDER, GAMEZOP
Lokesh Suji Director - Esports Federation of India
Gato Awards:
The First Edition didn't have any awards given but this time around they are giving awards to promote and recognize the talents of Indian game developers. There will be a total of 8 awards to be given.
1. Best Gaming App,
2. Best Live game,
3. Best fantasy game app,
4. Best card game on an app,
5. Best use of Vr in a game,
6. Emerging Indian Gaming Company,
7. Best Affiliate Partner for gaming,
8. Best Mobile Ad Network for gaming.
Esports Federation of India, The Rummy federation are the Official Partners of the Conference. With AWS as the Cloud partner. Amazon Alexa and Conversion x are the Gold and silver partners of the event. Reborngamers will be one of the Online media Supporter for the Event.
Developers across the country are invited to be part of the biggest workshops conducted by industry giants like AWS, Amazon Alexa. For more details regarding the workshops and GATO 2.0 write to karan@iamai.in today.
Gaming for Tomorrow is BACK!
Don't miss your opportunity to be a part of the Most Relevant Gaming Conference of the year.
For more details regarding #GATO visit: http://gato.iamai.in or write to karan@iamai.in today!