OG Two Time Champions The International 2019: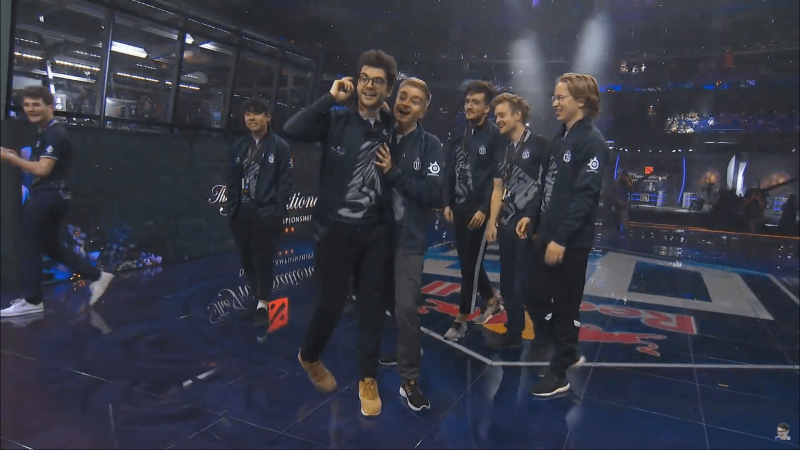 OG Champions of The International 2019. This is the first time a Team has won TI for 2 times and Back to back. They truly deserve it.
The biggest Esports events with the biggest Prize Pool of 34 Million Dollars. The International 2019 was just amazing this year. The group stages matches this year are considered to be the best of all TI's. Final Day of The International started with the lower bracket finals between PSG.LGD Vs Team Liquid. No one ever Believed Team Liquid will be here as they have struggled this TI. But the run which Team Liquid had in the Lower Bracket was Impressive. Team Liquid won the series and moved on to The Grand Finals.
The First Game was a treat to watch as the teams were so close in performance. The first game was won by Team Liquid but OG came back with a Vengeance in the second game. The draft of OG which outplayed Team Liquid as they destroyed Team Liquid Lineup. The third game was similar to the second one but this one was much faster. With Topson Pugna OG managed to absolutely destroy the lineup of Team Liquid in the third game. OG aggressiveness to push the lanes hard in under 20 minutes was really amazing. The main reason Team Liquid got beaten up pretty bad was their decision to Stick with Tide and Templar Assassin Picks.
The fourth game was a memorable game. Gyro with a Diffusal Blade and Io as a carry gave them this TI. OG are your Dota2 TI Champions.