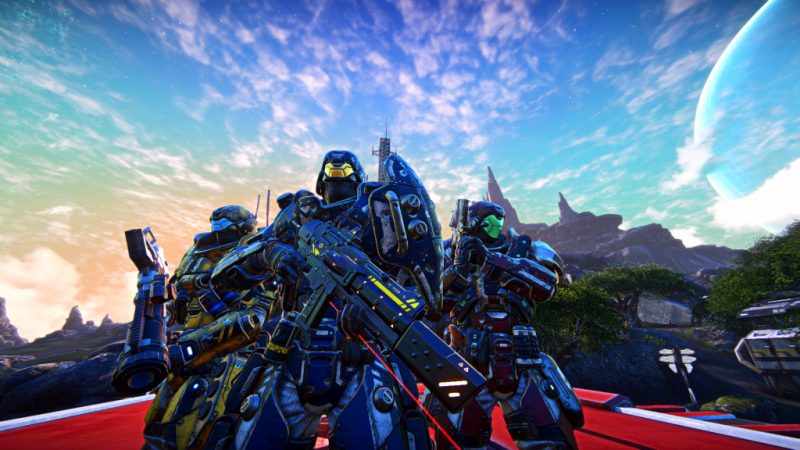 Battle Royale Craze has not ended. The largest Shooter game Planetside2 will have an another Arena Based Shooter to its name. Day Break Games has announced that it will be releasing a Battle Royale Game " Planetside Arena" in early 2019 on steam. If its Planetside then we should expect a Massive Battle Royale which will consist a player count of total 500 players. It is said that future updates will have more game modes added with up to 1000 Players per match.
Ceo Of Daybreak Games, Li ham Said: "We are very excited to introduce PlanetSide Arena as the next step in the growth of the franchise, as we continue to invest and build towards our vision for the future of the entire PlanetSide universe." Executive producer Andy Sites added, "PlanetSide Arena will expand and evolve the franchise with new modes, new technology, and new content, delivered on a scale that only PlanetSide can offer."
The Battle Royale Mode will just be a startup for Planetside Arena. Game Modes like Search and Destroy, Capture the flag and Team Death Match will be later added in the future. The game is set to be available for players from Jan 29th, 2019. The Initial Price for the Standard Edition of the game will be $19.99 or INR 1437.68, whereas the Legendary Edition will cost you $39.99 or INR 2876.08.
After the announcement of Planetside Arena, many fans of planetside2 were not so excited to hear the news. The majority think that Day Break games should focus more on planetside2. Planetside2 is an amazing game, the die-hard fans of planetside2 didn't expect this announcement. Cyrious Gaming a Youtuber for planetside2 said " It might be a good move to recruit more gamers to planetside2 through Planetside Arena". As Veteran Players in planetside2, we personally think that Day Break Games should concentrate more on Planetside2. There are so many things the players want in the game. To some fans, The class-based Shooter arena is not that excitement when they play a Light assault with a Heavy Gun. Planetside Arena will feature 3 classes Assault, Medic, and Engineer.