PUBG LITE Pre-Registrations Available with Free Rewards:




Pubg Lite will be released soon In India. The date of the Release has not been announced yet. But we can predict that will be released on 25th June or 11th July.
PUBG Mobile is very popular with Indian Gamers. The main reason behind this enormous success is the availability of the game. Indian gamers were able to play the game from Decent mobile Devices and Low-End devices as well. As a result Esports in gaining Momentum in the country.
But what about the Pc gamers who had Low-End pc's. There are a Majority of gamers who have a decent to Low-end Pc's. To solve this issue and to get a strong Player base Pubg is going to release PUBG Lite in India. This Version of Pubg has been already released in Bangladesh, Hong Kong, Brazil, and Taiwan. Indian gamers were requesting the game developers to launch the game In India as well. Their request has been heard and Pubg Lite will be Available to Indian gamers to enjoy. The game will be Free to play.
As the name itself tells you that this version of the game is suitable for Low-End PC's. You don't need a Dedicated GPU to run the game as it can run on the Integrated Intel Graphics. PUBg Lite will have the Similar gameplay as the Normal Pubg. The Recoil of Weapons will be similar as the graphics will only be the main change in the game.
Early Registration for The Lite Version has started from 21st of June to 3rd July 2019. With Early registrations, all players who have registered will receive Free In-game Rewards like Skin for the M416 weapon and Cheetah Pattern Parachute and there are also other rewards like Clothing for the characters. The reward code will be sent to your Registered Email Account on the 11th of July.
This Version will be available to countries like India, Afghanistan, Bangladesh, Bhutan,  Maldives, Nepal, Pakistan, and Sri Lanka.
System Requirements:
Minimum System Requirements
-OS: Windows 7,8,10 64Bit
-CPU: Core i3 @2.4Ghz
-RAM: 4GB
-GPU: Intel HD 4000
-HDD: 4GB
Recommended System Requirements
-OS: Windows 7,8,10 64Bit
-CPU: Core i5 @2.8Ghz
-RAM: 8GB
-GPU: Nvidia GTX 660 or AMD Radeon HD 7870
-HDD: 4GB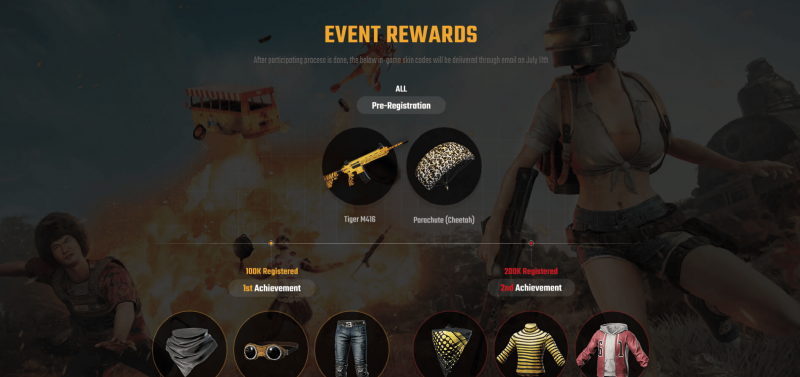 The Link to the registration: PUBG LITE VERSION