Red Bull R1V1R Runes National Finals - Official Press Release
SAHIL 'MICRO' VIRADIA RETAINS HIS CROWN AT RED BULL R1V1R RUNES NATIONAL FINALS
A nationwide quest uncovers India's esports superstar
Sahil 'Micro' Viradia defeated Devoid 1-3 at the Red Bull R1V1R Runes national final
Champion wins opportunity to meet members of world's top Dota esports team
23November 2019, INDIA:Capping off two months of intense, pan-India esportsaction, Sahil 'Micro' Viradia has come out on top as India's best Dota 2 player, retaining his crown at the Red Bull R1V1R Runes 2019 National Finals.
Viradia, representing Global Esports, defeated Rohan 'Devoid'Prattipati 3-1 in a tense battle at Hyderabad International Convention Centre on Saturday to become champion for the second year running. The victory earns Viradiaan all-expenses paid trip for a unique, once-in-a-lifetime opportunity to meet members of OG, the current, two-time winners of The International, which is the world's most prestigious esports competition.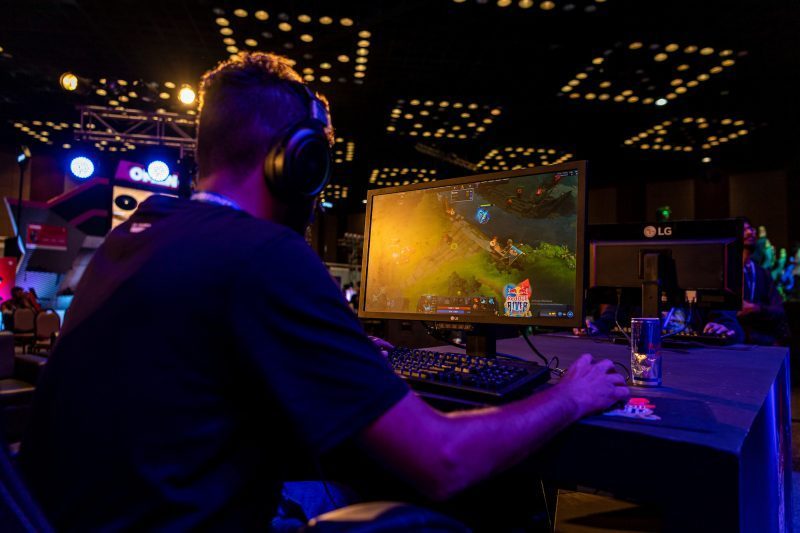 "It has been a swift journey for me, since I have the practice. I think my performance speaks for itself. I look forward to meeting team OG soon," said an ecstatic Sahil 'Micro' Viradia following his win, where he was awarded the Red Bull R1V1R Runes 2019 trophy by Red Bull esports athlete Ankit 'Venom' Panth.
"It was an exciting weekend of action and it was a battle until the very end," said Panth.
The R1V1R Runes 2019 journey in India began with online and offline qualifiers across 20 cities. The finalists descended upon Hyderabad, where the country's top Dota 2 players battled it out at the Indiajoy digital entertainment festival on Friday and Saturday.
"In recent years,esports has grown multifold in India and R1V1R Runes season 2 has experienced the highest levels of enthusiasm from participants.We will continue to shine the limelight on every gaming enthusiast keen to showcase their skills." said Savio Almeida, GM - Marketing, TP-Link India.
Fans can relive all the action of the Red Bull R1v1r Runes National Finals on Twitch, at https://www.twitch.tv/videos/512215783
R1v1r Runes makes the world's most popular esports gameDota 2 even more exciting, byreplacing its strategic team-based play with a more intense and exciting one-vs-one contest. With shorter, more action-packed matches, Red Bull R1v1r Runes brings all the right ingredients for competitions that are more intense for players and entertaining for spectators.
In 2019, the Red Bull R1v1r Runes tournaments are being hosted by seven countries: India, Croatia, Germany, Philippines, Russia, Ukraine and the UK
For more Details, visit: https://www.redbull.com/in-en/events/red-bull-r1v1r-runes/
Facebook:http://www.facebook.com/redbull
Twitter: https://twitter.com/redbullindia
For images and videos, visit: www.redbullcontentpool.com
About Dota 2
Defense of the Ancients, commonly known as Dota 2, is a free-to-play multiplayer online battle arena (MOBA) video game developed and published by Valve on its first party PC platform, Steam. The game started life in 2009 as a community-created mod for Blizzard Entertainment's RTS (real time strategy) game Warcraft III: Reign of Chaos and its expansion pack, The Frozen Throne.
Dota 2 is the world's most popular esports title and consistently occupiesthe spot in the top 10 most streamed games on Twitch. It enjoys a massive player base – amounting to over ten million players – and is often the most played game on Steam. Dota 2 tournaments take place globally, with prize pool of its biggest competition – The International 2019 –surpassing $30 million.
About R1v1r Runes
Red Bull R1v1r Runes is a one-versus-one modification of Dota 2, that's played only in the middle lane of a regular Dota 2 map with several adjustments to the game mechanics that make this a far more exciting and intense experience for individual gamers. This also means matches end faster, pushing your skill and reflexes to the limit.
Choose the hero you can dominate with to gain the upper hand and turn the tide in your favour within seconds. The win conditions are simple; the player to slay their opponent thrice or eliminate the T1 tower achieves victory and will rise as India's top Dota2 duellist.