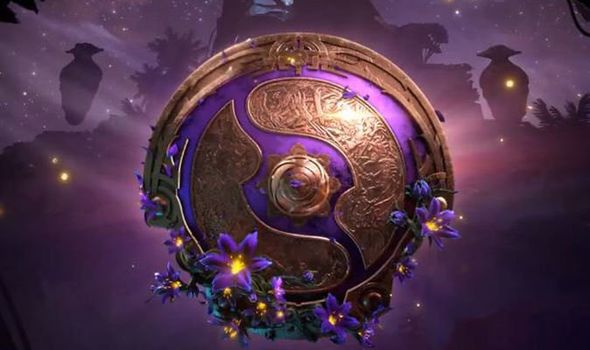 The International Battle Pass 2019:
The International 2019 is near. The event is scheduled to begin on 20th August 2019. Valve has released  The International Battle pass 2019. The battle pass is loaded with the usual challenges and additional features for the players to enjoy. Valve has announced that 25% of all battle pass sales will go to the prize pool of the International 2019.
A standard Battle pass cost will be $9.99 whereas Level 50 and Level 100 battle passes will cost you $29.35 and $44.99 respectively.
What's New:
New Features like Wrath of Mo'Rokai and Jungle Expedition is available for the players to enjoy. A New feature called Living Towers will be unlocked when you level up your battle pass which is basically custom towers which throw stones upon the enemy.
Coach Challenge:
The Most Interesting new feature is the Coach Challenge. If you are good at coaching then this feature should interest you. This feature will find you players who have lower Mmr than you. You have to help the team win or lose. At the end of every match, the players will rate your Performance based upon their experience. There is a ranking system for the coaches where you can climb up the ladder and as a reward, you will earn more battle points.
MVP Vote:
After each game you play, you will be able to vote for the MVP from the winning team. Small recognition for your contributions in the game. Many players wanted this feature so this is good. Battle pass Owners who win enough MVP awards will be rewarded with Special Infusions of battle points.
Party Finder and Avoid Player:
Party finder is just an advanced method of inviting players into your team without you adding them to your steam friends. Add the players who you liked playing with to the pool and toggle the party finder to invite everyone into the pool to join.
Avoid Player: We play a game and turns out a player in our team don't want to cooperate. So we lose the match and then when we find another game the same player will be present in our team, many of us have experienced this issue. Avoid player option will enable us to block that particular player and you will never match with the player again. This is good news.
Avatar Banner : just to display your hero's avatar in the battlefield.
High Five: Just a High Five Effect.
Assistant Features: Hinting system on how your picked hero will perform against the enemy heroes.
Returning Features:
Features like Rank Double down and Recycling Immortals are available with the battle pass.
Wagering, Ranked Roles, Arcana Vote, In-game tipping, Trivia, and the International Compendium are returning as usual. Rylai's Battle Blessing is also returning.
Favorite team, In game Predictions, Daily hero challenge, Weekly challenges, and Achievements are also there.
Seasonal Chat Wheels sounds, Custom Lane Creeps, Taunts, Evolving Chat wheels, Announcer packs, Music Packs, SPecial Seasonal Effects, New Sprays, Exclusive Wards, River vials and finally Collector's rewards.
Items:
Most Notable Items featured in this Batte pass are
Terrain: Overgrown Empire
Tiny Prestige Item: Majesty of the Colossus
Invoker: Young Invoker Persona" Acolyte of the lost arts
Earthshaker Arcana: Planetfall
Axe Unleashed: Bare Knuckle Axe set