Top 10 Free to Play Online Games on Steam:
Want to try a New game in Steam which is free to play. This list will help you in finding another awesome game to add to your steam collection free of cost.  All you have to do is download these games and have a lot of fun. This list is only based on our experience with the games. Opinions might differ so please comment if you have any other suggestions. This list will be updated regularly so check back to find new games.
1.Dota2: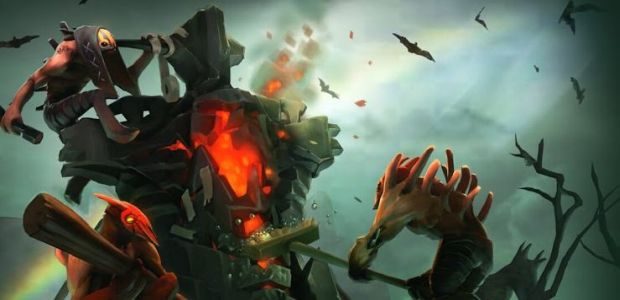 A game which is a Community created Mod to the Warcraft 3 game. Dota2 is very popular nowadays. A MOBA game which is developed and published by Valve. Dota2 Pits 5 players against 5. The game is considered to be the most complex game of its era.  Its mechanics and gameplay are very hard to master. More Importantly, it has over 100 Heroes which the player can choose from which makes it very hard to play. Every game in Dota2 is a new experience which makes this game truly amazing.
But the player has to invest a lot of time to learn the basics of the game. Learning the heroes and their abilities to defeat enemy heroes will take a lot of time and effort. Frequent Patches and updates are made to heroes which result in the game being so competitive. Dota2 one of the game which totally dominates Esports Arena. The International is one of the biggest Esports events which happens every once a year. The Prize pool of the International is considered to be the biggest in the Esports world.
2.Counter-Strike: Global Offensive:
Counter-Strike Global Offensive is a multiplayer game. It is published by Valve Corporation an developed by Hidden Path. The game pits two teams against each other Counter-Terrorists and the Terrorists depending on the game mode you must plant the bomb or defend the hostage. While the Counter-Terrorists must either prevent the bomb from being planted defuse the bomb and rescue the hostages or The Terrorists trying to do the opposite. There are nine games modes. The game also has matchmaking support that allows play on dedicated Valve server.
Counter-Strike Global offensive received positive reviews from critics on release. 11 million players per month, and has gathered an active competitive scene. All guns have different properties and all grenades have different types of effects. The Hand grenade deals damage in small radius the smoke grenade place a temporarily smoke screen the flashbang temporarily blinds and the Molotov cocktail damage with fire. The game has nine modes Competitive, Arms race, Casual, Deathmatch, Wingman, Demolition, Dangerzone, weapon Course and Flying Scotsman. CS Go also has a large Esports Scene in the world.
3. Paladins: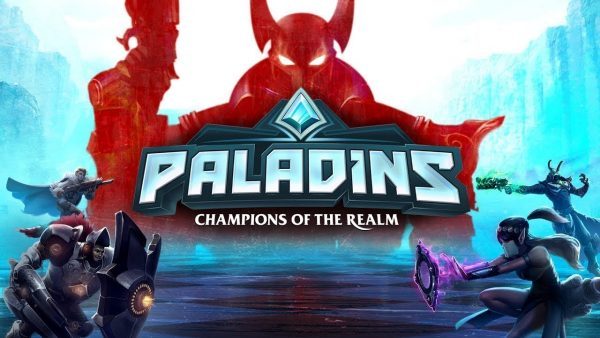 Paladins is a free to play online multiplayer game. It is developed by  Evil Mojo Games and Published by Hi-rez Studios. Official release on May 8, 2018, for Microsoft Windows, mac os, Xbox, PlayStation, and Nintendo Switch. It is a first-person shooter game. The Game is rooted in a colorful fantasy setting featuring Champions, Playable characters that have their own unique skills and fire functions. Combat in each mode is also nearly entirely skill shot base. Each Champion has their own personality and abilites Pc version of paladins can be downloaded through the official website and also through steam.
Siege Mode-The classic Paladins game mode. Face of against the enemy team to secure a Capture Point, then push the player toward your opponents base. If your enemies capture the point, rally your enemies to capture the point for holding them back. Team Deathmatch- Unbridled team vs team combat at its best. Assemble a squad of your favourite Champions and frag your enemies. The first team to 40kills wins. Paladins is one of the Successful Modern shooter games right now.
4. Planetside2: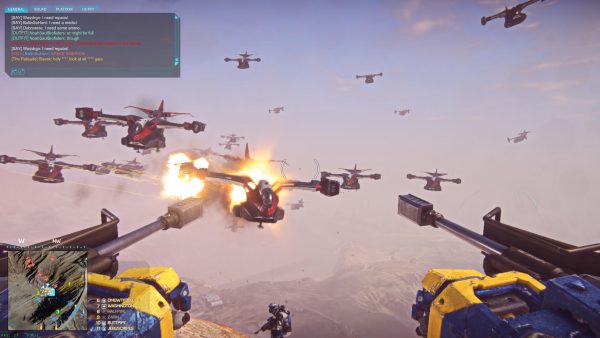 Planetside 2 is a Free to play Massively Multiplayer game which is published and Developed by Sony Online Entertainment. Visualize a Large battleground with over 500 players in a single battle all grouped up together for the control of One base. There are Foot Soldiers, Tanks, and Aircraft. There are 3 Unique factions with each having its own faction Vehicles and guns. It is really awesome to see these large scale battles taking place.
This is a Unique game which truly deserves a place in our list. Playing with your friends or in a squad is really fun in this game. A Platoon may contain up to 40 players for a faction. Planetside 2 has had its downfall but recent updates and patches to increase the Performance of the game have been considered a major Success. New players who didn't have The Powerful Equipment to play this game can now try this awesome game with the recent patches. We strongly recommend you guys to try this game.
5. Warframe:
Warframe- Warframe is developed and published by  Digital Extremes. Originally released for Microsoft Windows in March 2013, it was later ported to the PlayStation 4, X box One, and Nintendo Switch. In Warframe.The ten use their powered airframes along with powerful weapons and abilities to complete missions. Ames's missions use procedurally generated levels, newer updates have included large open world areas. The ship console they can select any of the available missions to them.  This game is considered suitable for most modern gamers.
6.Team Fortress 2:

Team Fortress is a multiplayer first-person shooter game. It is published and developed by Valve Corporation. Players Join one of two teams comprising nine character classes battling in a variety of game modes including the king of the hill and capture the flag. This game contains many game modes like capture the flag and Red team fight. There also exists in a Practice mode and Training Mode. We can play with nine classes categorized into the roles offense support and defense.
7. Path Of Exile:
Path of Exile - It is free to play action role-playing game. It is developed and published by Grinding gear games. This game release for Microsoft windows Xbox One and PlayStation 4.  The player can control a single character. The player can initially choose from six available classes to play as marauder Ranger shadow duellist witch and templar. Active skill can be modified by items called Support Gems. The game offers alternate play modes standard and hardcore modes. The game is set in a  dark fantasy's league are usually designed for specific events.
8.War Thunder: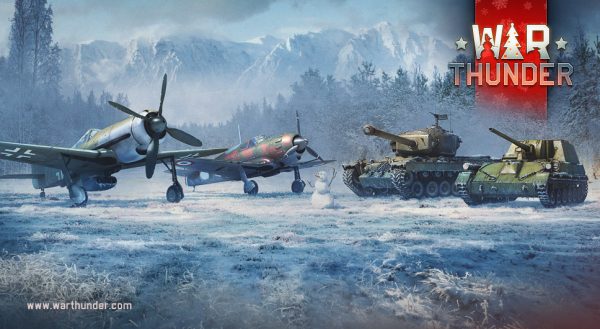 War Thunder is developed by Gaijin Entertainment and published by Gaijin Entertainment Tencent Games(In China). War Thunder is based on arms battle on land sea and air with lots of vehicles from the  Spanish civil war and the interwar period. This game is divided into three game mode Arcade battles Realistic battle and simulator battle. We can control tanks ships and aircraft. This game is available for Linux, macOS, Microsoft Windows, PlayStation 4, Shield Android Tv and Xbox One. This game can be played as Single player and multiplayer.
9. World Of Warships:
World of Warships - It is a free to play naval warfare multiplayer game. It is developed by Lesta Studio and Published by Wargaming. The Game is available for Microsoft windows os. It is a  tactical slow-paced shooter with two basic types of ship guns and torpedoes. The game has four different types of ships cruisers, aircraft, carriers and destroyers. We can progress through the game through the research of each ship from each tier. The game introduces many met game elements like combat missions challenge and collections. The battle takes place in on a limited number of specific maps. Scenarios are a PvE game mode.
10. Smite:
Smite - It is free to play a multiplayer game. It is developed by Titan Forge games and published by Hi-Rez Studios. This game is available for Microsoft windows Xbox one, PlayStation 4 macOs Nintendo Switch. The game has multiplayer versus player modes. The game features game modes with the largest being conquest. Players can form into two teams with five players on each team. The large areas between the lanes make up what is called the jungle. The matchmaking system uses a modified version of the TrueSkill ranking system. Player has to choose a god or other figures to play as. Players can choose between 1010 Characters. The maximum level is 20and search successive level is harder to reach.