PUBG Mobile Club Open Grand Finals 26th to 28th July 2019: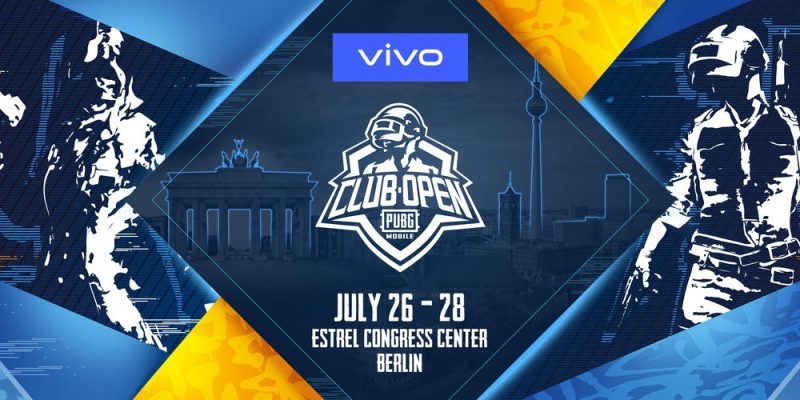 Pubg Mobile Club Open is a Competetive form of Pubg Mobile around the world. The Spring Split Global Finals will be held in Berlin from 26th July to 28th July 2019. A total of 16 teams whill compete for the glory. The total Prize pool for the event is USD$400,000.
PMCO India Finals was a Great success in India. Team Soul Qualified for the Grand Finals directly when they won the India Finals. The Next to teams TeamInd and Indian Tigers qualified for the Prelims. But Due to Visa Issues they were forced to Play from India. TeamInd and Indian Tigers failed to qualify for the Grandfinals. Indian Tigers were Only 10 points short of the qualifying spot.
Team Soul will be representing India in the Grand Finals of the PMCO. 4 Matches to be held on the first day 26th july and 6 matches on 27th and 28th July 2019.
Live Update Of the Day's Event wil be updated here. With the Points table updated at the end of the day.
PUBG Mobile Club Open Grand Finals was a great and Intense event. Total 16 teams proved why they are the Best teams around the world. Every team performed to their maximum. But there were Two Teams who were so impressive X-Quest and Top Esports. We all know how X-Quest did in the prelims. Top Esports as a teams were consistent and strategic whereas X-Quest was aggressive and the best killers in the game. Three days and 15 games cant separate these two teams much as they went into the final game with a 25 Points difference.
Top Esports managed to hold off X-Quest and got to 6th Position, X-Quest finished 5th.
Top Esports Champions of the PMCO Spring Split Finals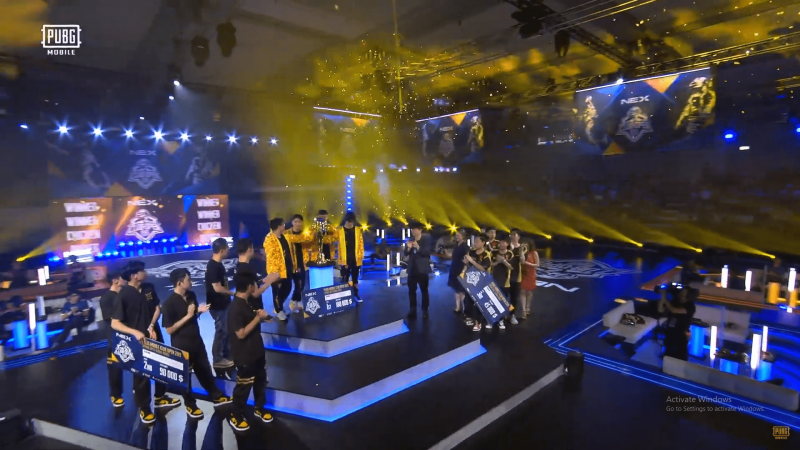 Team Soul did perform well when we consider that this is their first outing into the world stage. They got 1 chicken Dinner and were placed 2nd in another game. Their playstyle was passive and we didnt see the aggressiveness which they portrayed in the India Regionals. But they did give their huge fan base something to cheer when they won the last game of the second day. With all the issues of Visa's and their first world event. We should be proud of these guys. This is just a start for them and it is a learning curve for them. Their fans stood by them till the last game. Team Soul you should be proud of what you have achieved. The Indian gaming community is proud of you guys. Team Soul finish at 12 th Position.
Points Table Will Be Updated at the end of the Day:
Top Esports - 336
X-Quest - 316
Elite Esports -283
RRQ Athena - 267
Bigetron Esports - 257
Nova Esports - 183
Team Queso - 219
GC Busan - 209
Purple Moon - 202
All Rejection gaming - 182
Live Update:
11. SpaceStation Gaming - 182
12. Team Soul - 181
13. Unique - 167
14. BRK - 157
15. SNT - 133
16. SCARZ Black - 101
Day 3
Match 15 : Vikendi
Top Esports had an amazing game. They need this win to secure 1 st Position in the Points table. 25 points difference between Top Esports and X-Quest. Team Soul didnt do much this game. They got out Middle game. The final game will crown a champion between Top Esports and X-Quest. One More Game to go and Team Soul if they do well they can climb up the table. They can still get into top 10 if they have a decent last game.
Match Winners: Top Esports
After Match15 : Team Soul Standings in Points Table : 12th Position
Match 14 : Erangel
This is a fight for survival to reamin in the top 10 for Team Soul. Eliminated early in the game. They have to perform if they need to stay in top 10. This Erangel game was very important for the first 5 teams who are leading the points table. X-Quest did step up and were placed 2nd which increases their chances of winning this event. But The winner for this game in Bigetron Gaming with an amzing display of skills. Its a race to the finish for the three teams X-Quest , Top esports and elite gaming . X-Quest and Top Esports are 279 points and Elite gaming is 266 points.
Match Winners: Bigetron Gaming
After Match14 : Team Soul Standings in Points Table : 12th Position
Match 13 : Miramar
Not a Great Start for team Soul into the Day3. This game Team Soul landed near Team Queso and got their 2 players killed early. The remaining two Players from Team Soul were Surronded and were Knocked out of the game in 16th Position. This destroys their chance to compete for the Top 3. From now they have to play very weel to end up in Top 10 with 3 games remaining. This game was a fight among the Top Teams in the points table. There are 5 teams now competing to win Pmco. But this game Top esports came up top and won the game. Three games to go and the Top 5 and still fighting it out.
Match Winners: Top Esports
After Match13 : Team Soul Standings in Points Table : 11th Position
Match 12 : Erangel
Team Soul are getting knocked out pretty early today. Bad Rotations and the Zone didnt favour Team Soul. They were placed in 9th Position this game. Top teams in the Points table got knocked out and it was a game for the Teams who are in the bottom of the points table are gaining the much needed points. All Rejection gaming wins this game with a huge kill count. Teams like Brk have up their Perofrmance and moving in the points tabe. Team Soul not a good start to the day and have already lost 2 positions.
Team Soul are behind the Leaders with 80 points. If they want a chance they need to win the next game.
Match Winners: All Rejection Gaming
After Match12 : Team Soul Standings in Points Table : 9th Position
Match 11 : Sanhok
Sanhok is always best for close combat. Team Soul and Bc Busan landed nearby and there was trouble for Team Soul from the start. Team Soul lost a Player and their three members reamined. But the zone pushed them into uncomfortable positions. They got knocked in 9th position with only 6 Points from the game and team Soul didnt get any Kills in this game. But the Teams in the lower points table got some awesome points. Bigetron and BRk were the last two teams and Bigetron got this win pretty easily.
Team Soul are behind the Leaders with 50 to 60 points.
Match Winners: Bigetron
After Match11 : Team Soul Standings in Points Table : 8th Position
Day 2
Match 10 : Erangel
Finally this is what the Indian fans were waiting for all this time. Team Soul back at top. The Team which we all know did it with a Impressive game. Team Soul win this game in Erangel. The fast rotations happened, they went aggressive and also they were strategically positioned to gain this victory. The Indian fans are really happy with the result of the final game of Day2. But this game was a killing field with every team engaging in any way possible. This is why Erangel is popluar among Pubg Mobile players. Now Team Soul has a chance in Day3. A Win tomorrow early will place Team Soul back in contention.
Well Played Team Soul.
Match Winners: Team Soul
After Match9 : Team Soul Standings in Points Table : 7th Position
Match 9 : Vikendi
So Vikendi was a map for Breaches. Compound Breach is a essential factor in Vikendi. Team Soul got the compound which was smack in the middle of the zone in late game. They had to Fight back compund breach from a Team and they did it. But when the zone moved away from their comfort zone they got killed because it was open ground. Team Soul did pretty well in this match.. But they got 5th Position. Team Soul has been Consistent in ganing points. But their kill points is very low. Elite Gaming got the win for this match.
Match Winners: Elite Gaming
After Match9 : Team Soul Standings in Points Table : 10th Position
Match 8 : Erangel
Team Unique was very impressive in this game. Team Unique player Old Boy was really impressive in this game. Team Soul did manage to surivie the early game. But their Team Play and their Late rotations led them to lose three players when the zone shrunk. The Only Survivor Mortal Did survive most of the game and led his team to a Position 5 finish. Team Soul didnt get any kill points but they did score some important points. Finals fights were really intense, but Old Boy from Team Unique was Impressive and won this game for his team Single Handedly. Team Soul is nearly 40 to 50 points short of the 5th Position.
Match Winners: Team Unique
After Match8 : Team Soul Standings in Points Table : 11th Position
Match 7 : Miramir
Back To Back Wins for Nova Esports. Impressive Performance from this team. Team Soul Again Lost Mortal Early. But the three other players did survive and managed to get some kills. Most Importantly they survive and were placed in Position 7. It will be interesting to see if Team Soul doesnt Lose Mortal early everygame and fight as a unit. A lot of Expectations from Mortal and he hasnt stood up to the Expectation still. Team Queso who was last in points table finished 2nd in this game which gives them some needed valuable points. The Points Difference between 5th Position and 12th Position is not far. Only 35 to 40 points difference.
Match Winners: Nova Esports
After Match7 : Team Soul Standings in Points Table : 11th Position
Match 6 : Erangel
Finally Team Soul listened to their fans. This game Team Soul's Mortal got knocked and killed early. But the other three players held their nerves. The Zone moved to the Military base. Many Teams including Team Soul moved into the Base. But Team Soul took a Compound and the zone moved making the Compound in the Mid zone.  Many Top Teams got eliminated and the teams who didnt have points gained points in this match. Team SOul defended the compound from BRk. TEam Soul were placed in 2nd position. They even jump to 10th Position in the points table. If Team Soul can continue this performance they may have a chance.
Match Winners: Nova Esports
After Match6 : Team Soul Standings in Points Table : 10th Position
Match 5 : Sanhok
Nothing's Changed much. Tteam Soul in day2 havent yet up their game yet. Knocked out pretty early and had 2 kills for their name. Six Points was earned by Team Soul and they are still acting Passive. They are not making any kind of aggressive plays. GC Busan was the team to win this game. Many Top teams got eliminated early in the game. SOme Teams who are low on points earned valuable points. If Team soul need to have a chance they have to do it in the coming matches of Day2.
Match Winners: GC Busan
After Match5 :
Team Soul Standings in Points Table : 15th Position
Day 1
Match 1 : Sanhok
First game of the day and the event. Team Soul got first blood of the game. They were a little passive not the aggressive Teamsoul who we are used to see. But the zone was the really enemy as they were in the wrong side. The zone pushed team Soul into other teams and they got eliminated. The finals fight was between Space Station gaming and Scarz black a 2 vs 2 fight. Scarz Black the first team to lose a Teammate to Team Soul won the fight and got the First Chicken Dinner of the Grand Finals.
Match Winners: Scarz Black
After Match1 :
Team Soul Standings in Points Table : 11th Position
Match 2 : Miramir
Not a Impressive show from Team Soul from the first two games. Even though they got a lot of loot Team Soul was not able to capitalize on it. They got eliminated pretty early. RRQ Athena a team who are favourites to win the Event. RRQ Athena showed their dominance in this round. Final fight they had two teams on their sides and a mountain in the center. They got both the teams and won the game. This was a Very Impressive win. Team Soul has to Up their game if they need to survive this. No Kills for Team Soul this game.
Match Winners: RRQ Athena
After Match2 :
Team Soul Standings in Points Table : 15th Position
Match 3 : Vikendi:
Team Soul is not aggressive in the event. They are getting massacred against these best teams. They are usually very strong in defending their Compound. But they went down easily against X-Quest. They didnt have any kills and their passiveness is getting them knocked out pretty early game. The True Hero of this Match is Top Esports Player when he went against the whole squad against the Leaders in the points table RRq Athena. Top Esports Player KKsr took out the whole squad of RRQ Athena. It was an easy win for GC Busan.
Match Winners: GC Busan
After Match3 :
Team Soul Standings in Points Table : 15th Position
Match 4 : Erangel
final game of Day1 goes to Erangel for the first time in the event. Team Soul Were Cautious in this match. Their Aggressiveness and Rotation was nowhere to be found. They just looted and Stayed in one place all game. Their aim was Surviving and getting themselves some points .
Survival was their primary cause in this game and hwen the zone pushed they were pushed out of their comfort zone. Without any kill to their name Team Soul ended in Position 5 in this match. X-Quest who were amazing in the Prelims were 2 vs 4 against Top Esports and they did kill the 4 of the enemies. With their win in the Last match of the day they top the table at the end of the day. Impressive Team X-Quest.
Match Winners: Team X-Quest
After Match4 :
Team Soul Standings in Points Table : 14th Position
Team Soul Standings in Points Table : 15th Position
PUBG Mobile Club Open Grand Finals 26th to 28th July 2019